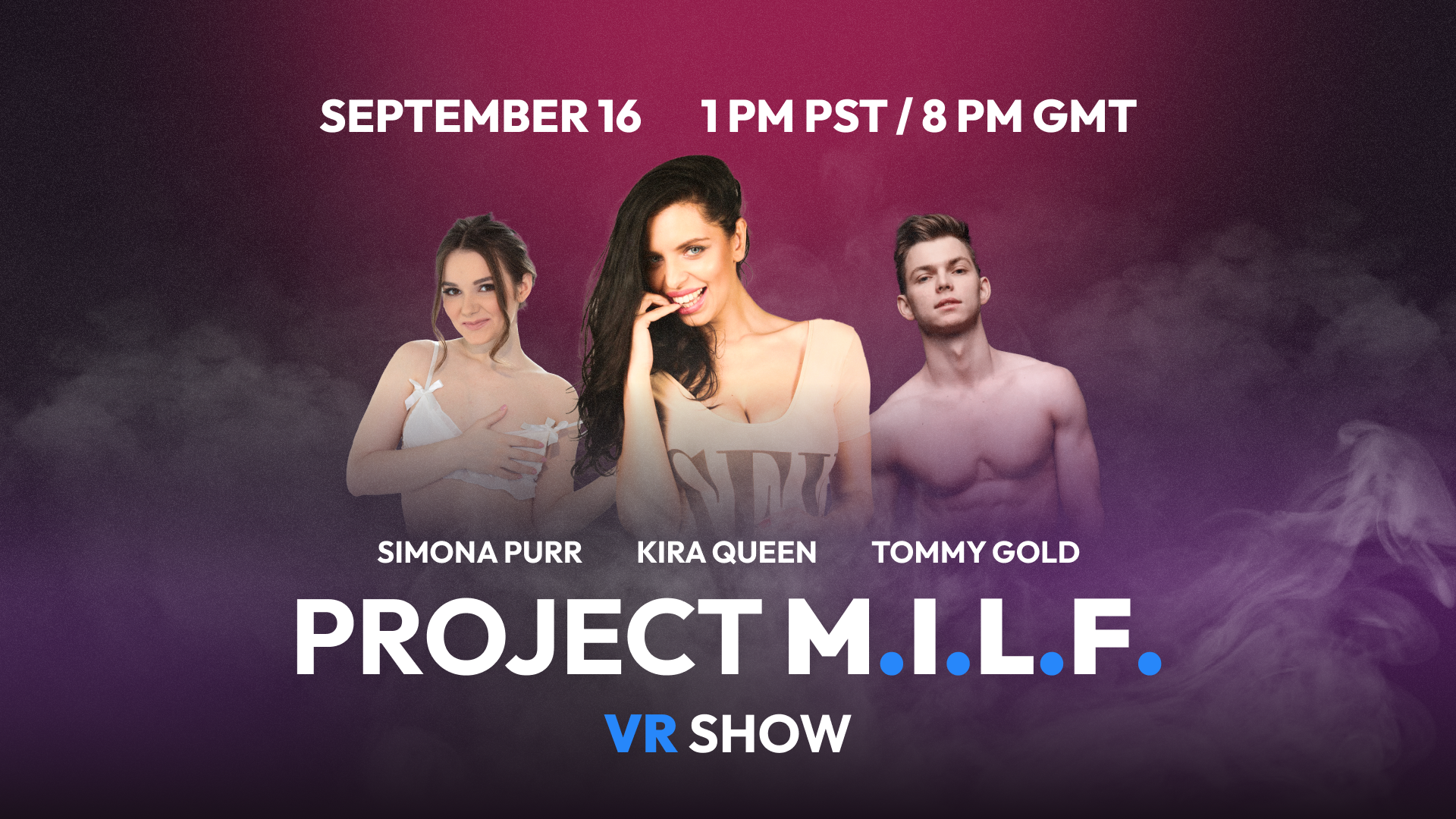 Don't miss a chance to join the "PROJECT M.I.L.F. VR SHOW" featuring a smoking hot '20 and '21 XBIZ EUROPA AWARDS nominee Kira Queen, Simona Purr, and Tommy Gold on September 16 at 1 p.m. PST / 8 p.m. GMT.
Imagine a beautiful stepmother with big breasts and a juicy ass, masturbating all alone in her room literally 24/7, thereby giving no rest to her stepson, who only dreams of putting this hot chick on the top of his balls. Finally, the stepson shows his feelings and the experienced milf understands she couldn't resist, so they start making out, then switch to a blowjob, and finally end up vulcanizing the whoopee stick in the ham wallet right there on the couch! But what if this hot couple was so much passionate about the dirty game, that they did not even notice stepson's girlfriend emerging from behind their back? Well, we do certainly have to discover how this tricky situation plays out.
Sounds crazy, right? The very show will last 2 hours, starting with Kira Queen's solo performance and going all the way along to an impressive FMF session! And
remember: the plot depends on your choices, so do not hesitate to use the tip menu to implement the best possible scenario!
You can always check the latest news on our Twitter and Reddit.