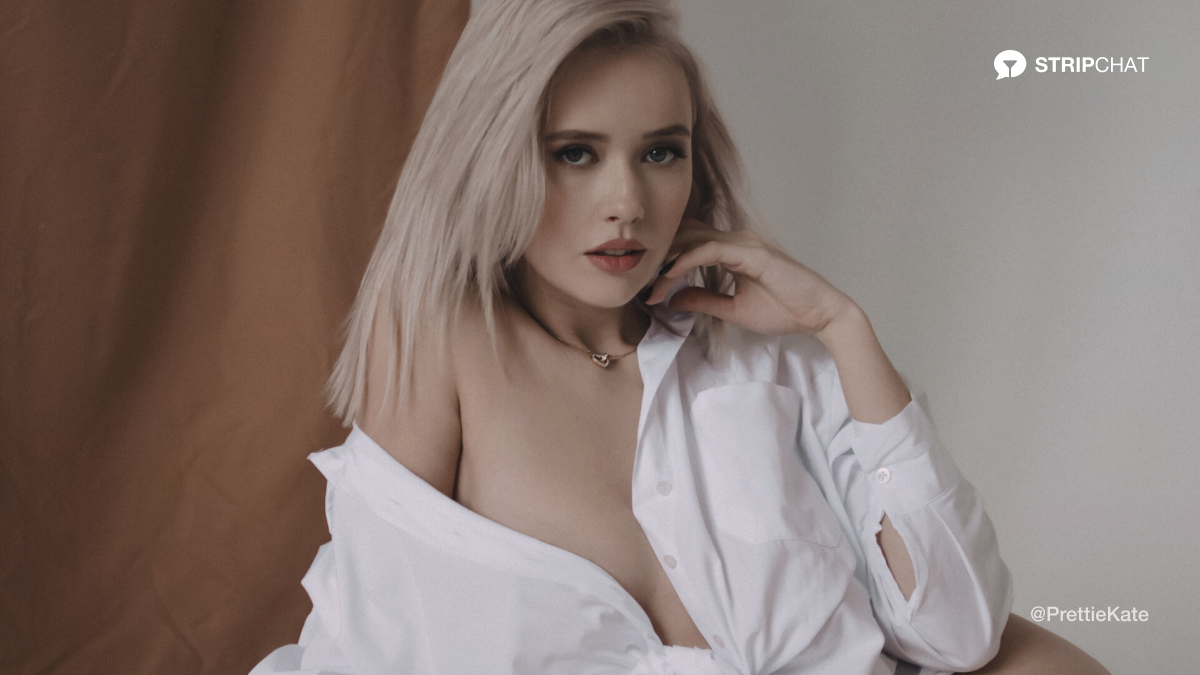 You probably know PrettieKate from her unique live shows, and if you don't, you're totally missing out.
This Ukranian beauty was a psychology student before she decided to give caming a try. Now, a top cam model, she claims that her life is much more exciting. And there's no doubt about that. One just has to go to her room and will see how she rolls: cosplay, swimming pool shows, doing yoga on cam… The fun is guaranteed.
We sat down with her to discuss life, goals, and success.
How did you first learn what webcam modeling was? What was your first impression of it and what made you get into it?
I started my career as a model about 5 years ago. I learned about this industry from my friend and it became interesting to me. I read a lot of forums and decided to give it a try. Back then, the material component was a priority for me. I was a student and I wanted to get additional income and at the same time have a free schedule. Due to lack of experience and information, I made a lot of mistakes, got disappointed and wanted to quit several times. But I'm glad that it's all over and I stayed, found myself and my place.
Where are you from? What's it like being a cam model in your country?
I'm from Ukraine. Here, society treats this type of employment more negatively. But every year the situation is changing in a more positive direction.
Is PrettieKate a character you play or is it the same person off the camera? Who was PrettieKate before becoming PrettieKate?
PrettieKate is a part of me that has always been within me, but could only let out online. I discovered new qualities in myself, I became more sociable and liberated. I think I still share two personalities online and offline. Online I can do things that I don't do in everyday life – dance, do cosplays, transform, reveal my sexual side, get attention from thousands of men, be the center of attention, and do crazy shows. I think that's exactly what keeps me here. Before PrettieKate, I was a student studying psychology, but my life was clearly much more boring.
Are you a cat or a dog person?
I love both cats and dogs. Now I have a cat, Cordy, who has been with me for 5 years. I adore him. But in the future I would like a big house and a dog too.
What's your biggest achievement in life so far?
My pride is my apartment, whose the renovation I finished in 2021, my job at the coffee shop and its development. But in May 2022, I had not just an achievement, but my dream came true – I became the No. 1 model on Stripchat.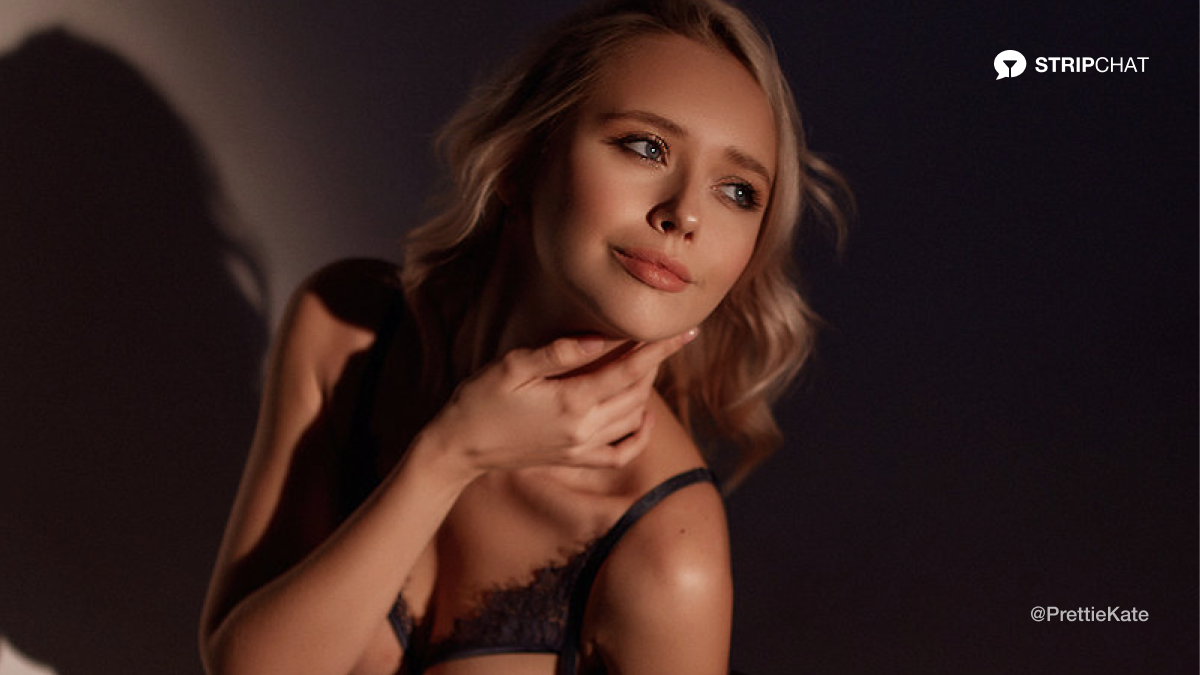 What are 3 things you can't live without?
I can't imagine my life without coffee, without streams and my crazy shows lol and of course without my family.
Tell us a fun fact that not many know about you.
I'm left-handed and I only sleep naked.
What do you attribute your success to?
Success is a very long path, a lot of work on yourself, a desire to develop and purposefulness. But that's not all, because without the people who helped me, who were with me every day and supported me, I would not have become a winner.
When you're not working, what can we find you doing?
When I'm not working online, I work in a coffee shop, do self-development, yoga, walking.
How did you come up with your swimming pool show ideas?
I'm always trying to diversify streams and I think it's very important. I like to please my audience with such surprises. Last summer I didn't have the opportunity to stream outdoors in the pool, so I found a pool and installed it in my bathroom. It was a great experience, but a lot of work on preparation and cleaning. But just because of all the emotions, it was worth it!
What kind of helpful advice can you share with new models?
I want to advise new models to believe in themselves, to find their own way to success. Find yourself, your unique style, your zest. Love yourself and enjoy what you do. Then the people who come to your room will see it in you, admire you and stay there just for you.
You can always check the latest news on our Twitter and Reddit.