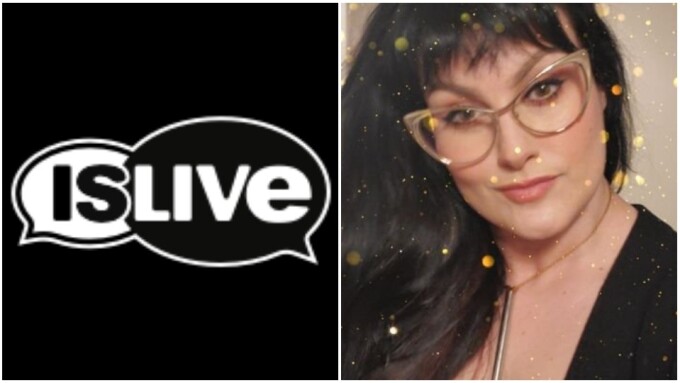 LOS ANGELES — Camming coach Nikki Night has joined IsLive.com as part of an ongoing site revamp that repositions the company for a broader, international audience.
"Going international is not just about expanding the company into different regions," a rep said. "Our goal is to reconnect with today's model. The industry has changed and models worldwide are experiencing new challenges that need our attention if we plan on being seen as valuable and relevant to them."
With 20 years of experience, IsLive is "pulling out all the stops with its floor-to-ceiling revamp," added the rep, including the addition of an all-new model training hub set to be launched this summer.
"Coming onto this team and stepping into this project felt completely natural to me. I love creating coaching products for models," Night said. "It forces me to think through their eyes and be intuitive to what the model is going through at that moment."
She noted her "ultimate goal" is being able to send "the right training at the right time by following a model's natural progression through our site."
Night acknowledged the varied concerns of performers in the North American and European markets.
"I recognize and respect their differences, but that doesn't change how and what I coach each of them," she added. "Both have their strengths and I challenge myself to be able to coach each on their areas of opportunity."
Head of Model Support and Development Balázs Szélyes praised Night's skill set.
"Having Nikki in our team will bring us more diversity in training models on Islive," Szélyes said. "She is clearly the best person to ask when it comes to coaching models across the Atlantic, and I'm confident that she will bring the same quality to European models as she is not a stranger among them, either."
Visit IsLive.com and follow the platform and Nikki Night on Twitter.