What is passive income?
Passive income is the regular revenue you receive from any task that requires minimal or no effort from your side. Whereas active income is something for which you have to put in constant efforts. For example, camming gives you active income where you work every day on live shows to get paid.
Camming has brought a lot of changes in the lives of adult performers. They can now work from the convenience of their homes and still make good money through camming. Being self-employed and working on their own timings gives cam girls the liberty and time on hand to explore opportunities for passive income for camgirls.
So, if you want to make some extra money, other than webcam model income, with little or no effort, then read on as I tell you some excellent and trusted sources through which you can make money indefinitely, even while you're asleep!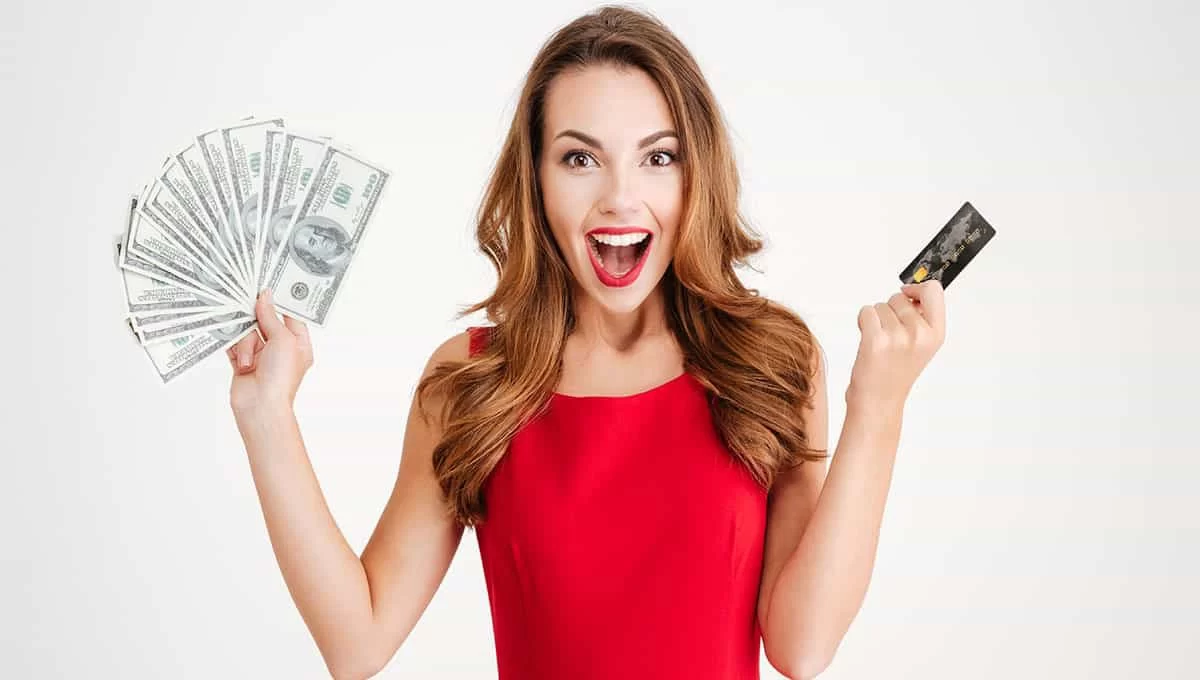 Can cam models earn passive income?
The answer to this question is an assertive Yes! Cam models have a lot of opportunities to earn some extra money other than the webcam model income. Many of the opportunities require very less effort from the models, while some avenues may require a little bit of work to be done.
Nonetheless, these opportunities let the models sit back and relax and see the money flowing in. Models can either do these side gigs every day or save them for days when they don't feel like getting on a live cam. Let's go on and explore the options for passive income ideas for camgirls.
Passive income ideas for camgirls
Selling photos and videos
This is something every cam girl loves doing, taking pictures and videos of themselves. All you would need is a good camera and webcam to take some professional pictures and videos and save them. You can sell these pictures and videos on sites like ManyVids or Customs4u and make good money from the sales. These videos can also be sold on sites like Chaturbate or MFC. If you don't mind a little extra work, then you can create your own website and market it well to sell your pictures and videos to potential buyers.
Posting on OnlyFans
OnlyFans is a great platform for models to make some extra cash. Although not completely passive, models can upload their pictures and videos on their OF profile for users to see and buy if they like them. Users can only pay through tips for the pictures and videos without the compulsion of subscribing to your profile, and this is where the passive income comes in from. It's always a great feeling waking up to some free tips.
Snapchat
Snapchat is the more advanced form of passive income through OnlyFans. The premium subscription of Snapchat is where the money lies for the models. Users buy these subscriptions to get access to the exclusive content shared by models on their premium Snapchat profiles. Networks like ModelCentro, FanCentro, ManyVids, AdultMemberSites, etc. act as the mediator between models and users and manage the payments for them.
Models can sell monthly, yearly, or lifetime subscriptions to users to give them access to their content. Snapchat, anyhow, is used for promotions by cam girls, just put in a little extra effort in your content on Snapchat and see your subscribers growing, giving you plenty of passive income.
Adult Skype shows
Skype shows are a more secure version of cam shows. Even though Skype shows are not exactly passive and will require you to get in front of the camera, nonetheless, it provides models with the opportunity to earn more than a regular cam show. Models can get listed on Skype's private booking directory or use sites like CamLust, IndieBill, or ErotiFix to do their Skype shows. Models get to keep most or all of their earnings from the Skype shows that are charged by the minute. Models can decide their own pricing and don't have to share their earnings with any cam site making Skype shows a great way to make more money.
Cam affiliate programs
Making commissions from multiple cam affiliate programs is one of the best examples of passive income. If done right, cam affiliate programs provide you with a lifetime passive income without even having to lift your finger. Models can start by writing camming-related blogs or by promoting your preferred cam affiliate program on social media channels like Twitter, Reddit, and Instagram.
The best cam affiliate programs are those that pay you via RevShare or revenue share. If a model is able to refer another model to the cam network through their promotions, then the cam site pays them a % commission from the revenue made by the referred model for a lifetime. MFC and Chaturbate provide one of the best commission percentages in the market.
Sell used lingerie
There are sites like ExtraLunchMoney and JustForFans where models can sell off their used lingerie and make good money from it. Yes, there are many people who are interested in buying used and soiled lingerie for their pleasure. Models can sell used bras, panties, and even socks to potential buyers. Make use of the sites mentioned, or you can contact the interested buyer directly and mail them the product after getting your money. Beware of fraudsters who are on the lookout to scam people.
Collaborate with other models
Users lookout for group acts where they get to see two or more models going at it. You can collaborate with models nearby your location and team up with them whenever you get the time and earn some good money through this. The per-minute fee for such kinds of collaborated shows can be much higher than the regular show's models provide, resulting in more money.
Amazon wish list
Although not a direct paying method, creating an Amazon wish list and sharing it with your fans presents a great opportunity for models to get stuff they have been yearning for ages. Some fans feel extra generous towards their favorite models and tend to fulfill their wishlist. Not directly but indirectly, it saves you from spending cash on your wishlist.
Final words
There are many opportunities like the ones mentioned above through which models can make some extra income other than the regular webcam model income. You have to grab every chance you get at making some extra money, even if it takes a little extra effort from your side. After all, who doesn't love some extra money flowing their way on a regular basis?