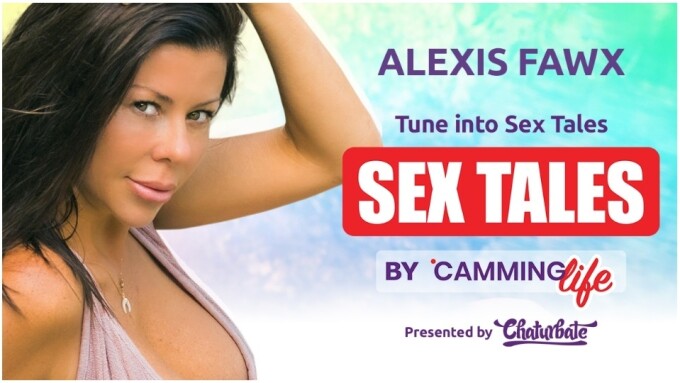 LOS ANGELES — Reigning XBIZ "MILF Performer of the Year" Alexis Fawx is the featured guest on this week's episode of "Sex Tales," hosted by Chaturbate broadcasters Lana Del Bae and Melody Kush.
In the wide-ranging interview, Fawx talks about "answering an ad looking for women to be extras in a 'Dancing Bear' video and how, 12 years later, she felt weak in the knees and had a flip-flopping stomach while accepting 'MILF Performer of the Year' trophies," a rep said.
Fawx also discusses her own brand of coffee, High AF Coffee, and her dream of opening a coffee house, how she feels about all-girl scenes as opposed to gang-bangs, how she started a podcast in the midst of the pandemic and her secret for keeping mosquitos at bay.
"It's always fascinating to find out more about the personal lives of the leading performers in the adult industry, and Alexis Fawx is no exception," said Shirley Lara, COO of Chaturbate. "From writing and starring in her own movies for Digital Playground to creating her own coffee brand, it's easy to see why she is so popular with fans."
The interview runs 62 minutes; find an audio version of "Sex Tales" here and the video version on the "Camming Life" YouTube channel.
Follow Lana del Bae and Melody Kush on Chaturbate and "Camming Life," Del Bae and Kush, and Fawx, on Twitter.