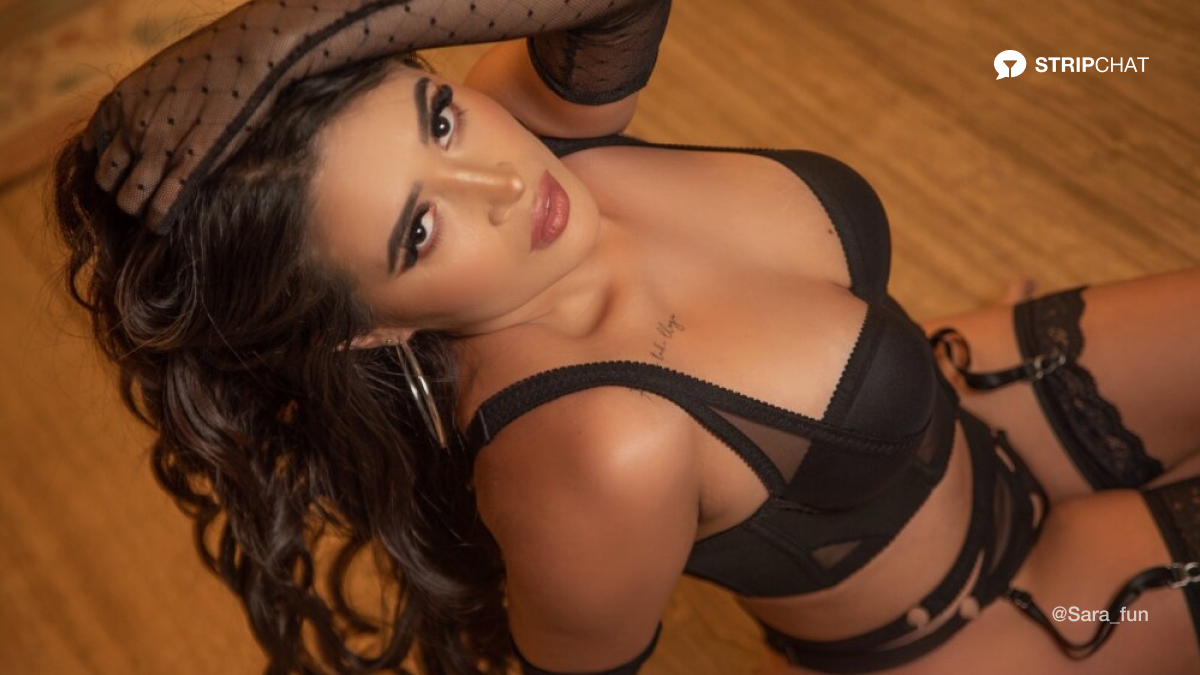 Sara_fun is one of the most popular models on Stripchat, and most precisely, one of the most popular mobile streamers. Her outdoor shows are spicy, adventurous, fun, and with the adrenaline levels running high. Taking this into account, it's no surprise that she recently hit 1M followers, being the first model on the site to ever reach this milestone.
This Colombian bombshell opened her heart to us in this exclusive interview where we discussed success, life, and dreams.
First of all, congratulations for reaching 1 million followers! What does this means to you? Did you ever think something like this would happen?
Reaching one millions is a dream come true for me. Being the first model with that number of followers fills me with pride – it was a road full of work to get there. I couldn't envision anything like this, but over time, I saw all the support (and I'm not only talking about token tips) in my room, with big amounts of users, all of them connected to me during my stream, and that's something that motivates me a lot.
What's Sara_fun's secret to get to so many people's hearts? What would you credit your success to?
I achieved what I achieved with a lot of effort, sacrifice and dedication. I never left behind my extroverted and unique personality, which combined with my sweet and sexy side, helped me connect with users during my streams. I would credit my success to 3 things: consistency, the drive to grow professionally in the industry, and always being true to myself.
Could you tell us who is Sara_fun and how was she born?
Sara_fun got to this industry out of necessity, since the economical situation of my family was not good and I wanted to contribute and help my family progress. At the beginning it was very hard to tell my family what I was doing, on top of being judged by people who didn't now my story, but none of that was an obstacle to reach my goals; I always had my mind set on them.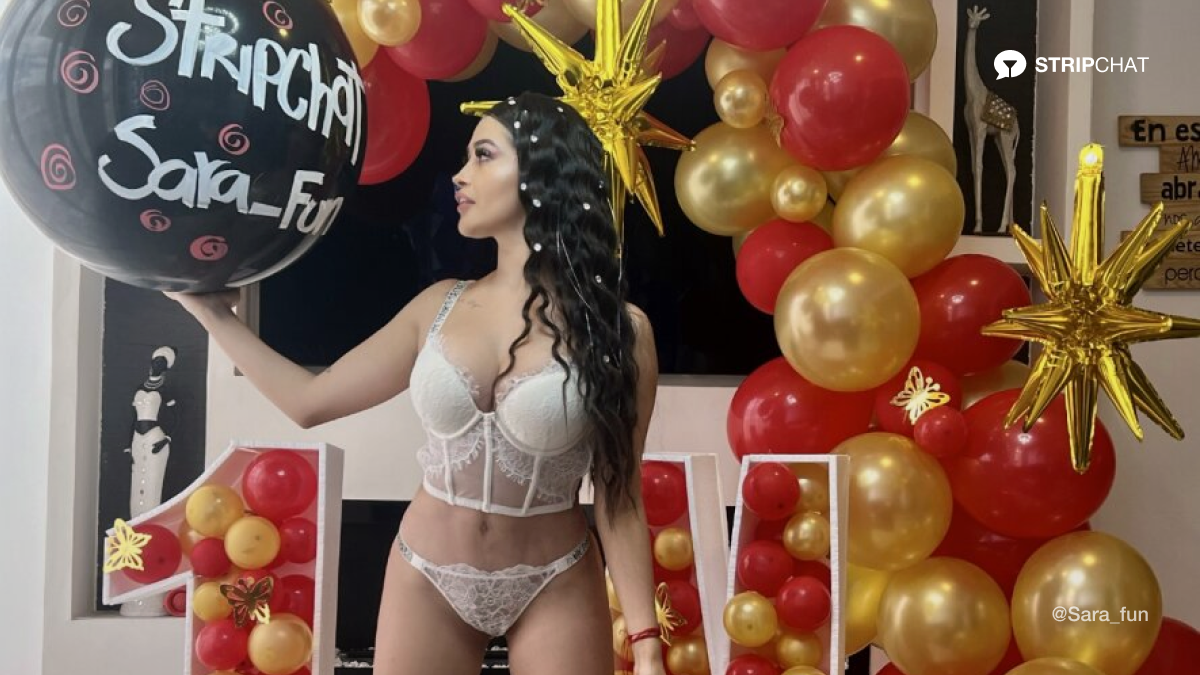 What are your favorite Stripchat features that you usually use? And about the site in general?
I love ticket shows, since the offer the possibility for different kinds of users to join a private group show. Then the Wheel of Fortune and Tip menu are also some of my favorites and definitely important tools that I use. They are great for users to know the pricing of my show and content. But my ultimate favorite should be Lovense extension, as I can connect my toy and motivate users to interact with me in real time, thus getting tips.
What I love the most about the site is that it offers models a lot of facilities when it comes to streaming, like for example, having the option to stream from your mobile phone. This way, we can provide a variety of shows, settings and situations for our users.
What tricks or techniques do you use to communicate with users?
To be honest, I'm not the type of model who talks a lot with users. I use the my stream to the best of my possibilities, I manage the public chat pretty well, and my Tip menu is pretty straightforward, which is of great help. I believe these things are what help me communicate with users pretty well. Proof of it is that on many occasions, users want to talk with me in private to get to know me better or to request special shows.
Also, I usually send private messages to special users, especially the ones that were generous with tips during my show. I follow up with a message to thank them for always being there for me supporting me.
How would you describe your general audience? Is there a specific type of people that follow you?
I don't have a specific type audience, since I offer different types of shows: at home, outdoors, role play, etc. Thereby, my audience is also varied, from all walks of life and with all kinds of different likes that they usually love to share with me (and we always end up having a great time).
My advice for them is to be confident about themselves and about their body. Moreover, I would tell them that with dedication and perseverance, they can achieve anything they set their mind to.
What do you like to do when you're not working? How does a normal day in your life look like?
When I'm not working I like to rest and chill with my family. Otherwise you can find me traveling and discovering new cultures.
A non working day for me looks like the following: I sleep in, then I have breakfast and plan something with my family to enjoy some quality time together. We have lunch, watch movies or some series. If we have to go out to do something outside, we do it. Otherwise, we stay home and rest. Then it's dinner time, and after off to bed! This recharges to stream the following day with all my energy.
Do you have any dream left to fulfill?
Yes! I would like to grow even more economically, to be a business woman and contribute to society by creating job positions.
Could you tell us 3 things that you're proud of?
I feel proud of my professional growth in the industry, of being able to support my family, and of everything I achieved thanks to my job, because I realize that it was all worth it and that hard work does pay off.
Now that you already reached 1 million followers, what's your next professional goal?
To reach 5 million, continue growing, and give my best to get it.
Do you have any special memory or a favorite anecdote from your streams?
Yes, on my birthday stream last year, I received 120,000 tokens in total. I was overjoyed with happiness! Half of those tokens were tipped by a user I had never seen before. He simply wanted me to be happy, and he made it happen. It was something very weird to me, cause all users tip, but they want to receive or see something in exchange. He was different, and it was in fact one of the biggest amount of tip I've ever received from a single person during a stream: 55k tokens.
How would you describe yourself and what are 3 things you can't live without?
I would describe myself as a fun, hardworking girls who likes to fight for her dreams, and who never quits even if the situation is hard; there's always a solution.
I can't live without my cell phone, without internet, and without water.
You can always check the latest news on our Twitter and Reddit.